MetabERN Board meeting in Prague, 13-15 October 2022
In the past 2 years, we had to move to virtual board meetings because of the Covid-19 pandemic restrictions, so meeting in Prague this month was very special after a long mandatory break in face-to-face interactions. We enjoyed the energy, exchanges, having the ability to converse during meeting breaks and creating more opportunities for discussion with politicians and national rare disease experts in Czech Republic which holds the Presidency of the Council of the European Union from 1 July 2022.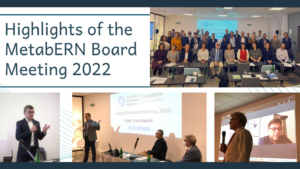 This year, our topics of discussions included:
Proposal for a call for action for rare diseases;
MetabERN objectives for this new term looking at the first 5 years;
The Joint Action on integration of ERNs into national healthcare systems;
Updates on the U-IMD registry and CPMS;
The involvement and training of the future generation of HCPs working in IMDs;
Transition and palliative care;
Computational modelling of Inherited Metabolic Diseases;
The IRDiRC Galaxy guide on Drug Development and the IRDiRC focus on disregarded diseases.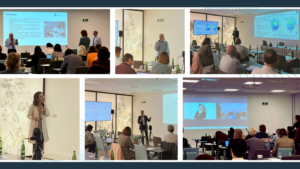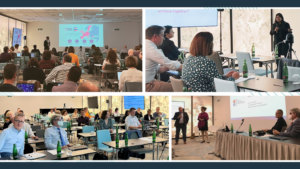 We were very happy the attendance of patient representatives and young clinicians was made possible by the Exchange Programme, which remains as a great opportunity for knowledge sharing and collaboration. We were further glad to manage to hold a hybrid meeting and we thank the participants joining us online over the 2.5 days of meeting.
A big thank you to all our members, partners and external speakers in person and online for such a successful MetabERN board meeting in 2022! We look forward to meeting you again at the next MetabERN 2023 board meeting!