HELIOS DR. HORST SCHMIDT KLINIKEN
WIESBADEN, GERMANY
Area of expertise and Healthcare Provider's contribution to care for patients within the MetabERN Network
The HELIOS Dr. Horst Schmidt Kliniken Wiesbaden (HSK), Germany, is the Hospital of the city of Wiesbaden and one of the 11 maximal care clinics of the HELIOS Kliniken Group (http://www.helios-kliniken.de/klinik/wiesbaden-hsk.html and http://www.helios-kliniken.de).
Because of its relevant structural features, it is also a teaching hospital of the University Medical Center of Mainz. With 23 clinics, four institutes and 1,026 beds, it offers a highly differentiated and high-quality range of treatments for the necessary support for the Land of Hessen.
In HSK, more than 2,700 people working in the highest-differentiated diagnostic and therapeutic facilities. Since its foundation, the HSK was always highly committed to complex patients requiring multidisciplinary expertise, in particular regarding genetic inherited disorders which affects mostly children.
On January 2014 the HSK has funded the Center for Rare Diseases directed by prof. Maurizio Scarpa, integrated inside the Department for Pediatrics and Adolescents.
The Center for Rare Diseases of the HSK focuses on:
– Neurometabolic / neurodegenerative diseases
– Lysosomal storage diseases
– Congenital malformations of the central nervous system
– Neurocutaneous syndromes
– Epileptic encephalopathies.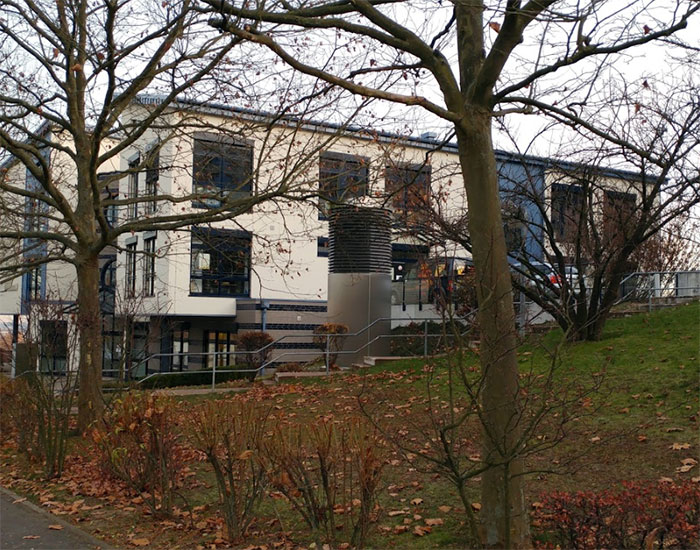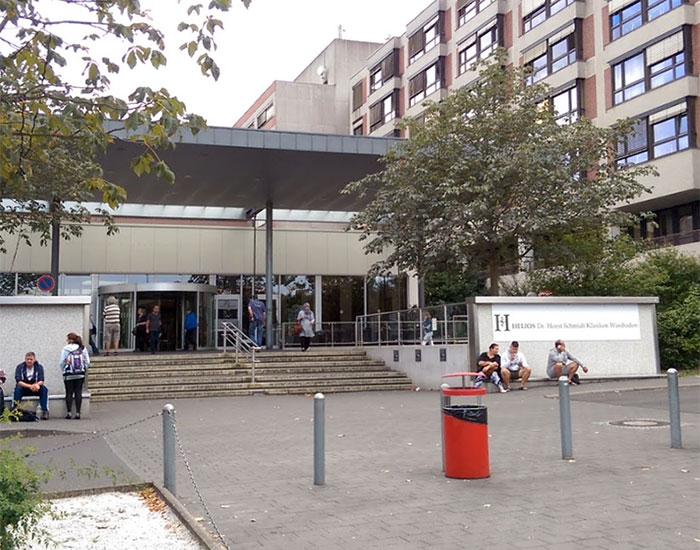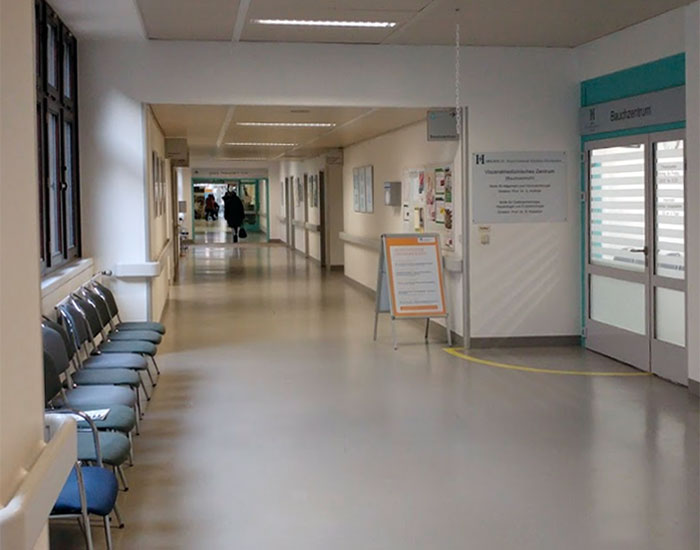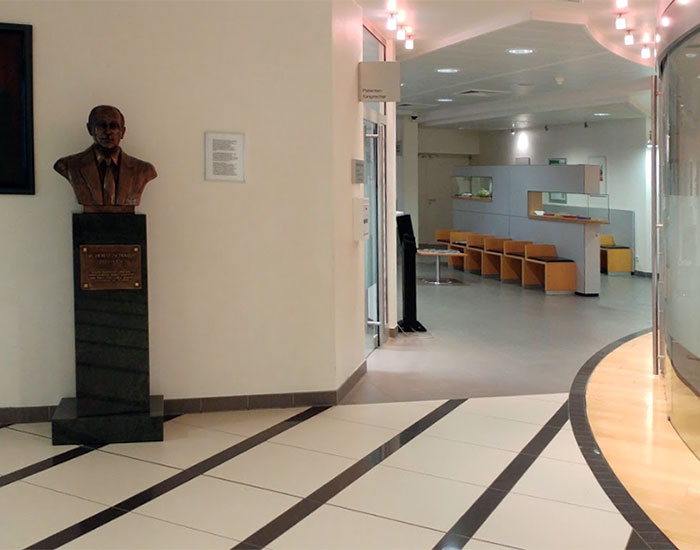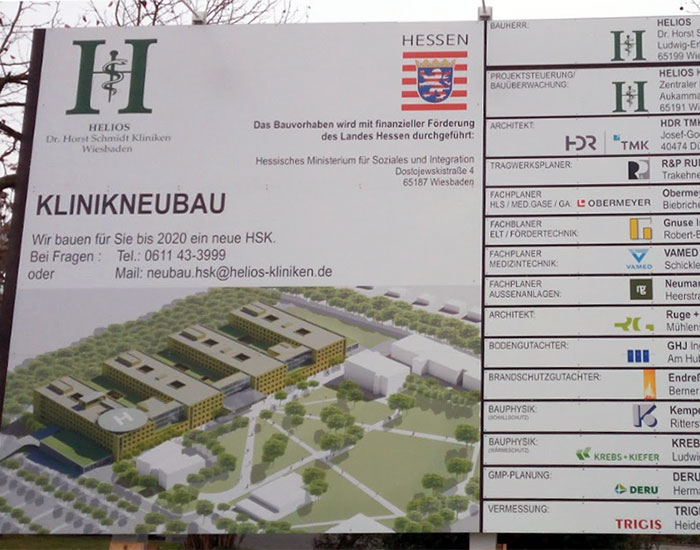 In only few years, the Center for Rare Diseases at HSK is become one of the most acknoweledged center at national and international level.
It coordinates a nationwide network on Lysosomal Diseases (Das Deutsch Lysosomal Netzwerk), is an official site for clinical development of the pan-European Brains For Brain Clinical and research Foundation (www.brains4brain.eu).
Public private partnerships for the postauthorization surveillance of orphan drugs have been established at the HSK, as site for clinical trials aimed to test for the efficacy of orphan drugs.
The Center is taking care of pediatric and adult patients, and can ensure all the necessary diagnostic and management facilities thanks to a multidisciplinary pediatric and adult team.
A transition program to help the patients affected by rare disease from adolescenthood to adulthood care is also available.
nside MetabERN, the HSK offers its expertise mainly on Lysosomal Storage Diseases.
The HSK is the Coordinator of MetabERN.
SPECIFIC TREATMENTS AND INTERVENTIONS PROVIDED BY THE HCPs
• Enzyme replacement therapy: EMA approved for Gaucher, Fabry, Pompe, mucopolysaccharidoses (type I, II, IV and VI), LAL deficiency.
• Substrate reduction therapy: EMA approved for Gaucher, Niemann Pick type C.
• Surgery for neurological involvement such as, carpal tunnel decompression, cervical spine decompression, ENT surgery, lumbar spine decompression and stabilization, vetricular peritoneal shunts, liver biopsy, corneal transplantation, dental surgery.
• Concomitant treatments for: seizures, sleep and pain, heart, kidney, liver, skeleton, bowl, ENT, neuropsychiatric involvement, ophtalmology, and lung
• Supportive therapy: corsetts, orthosis, insoles, braces, splints.
Key resources:
• Access to Specialized metabolic diagnostic laboratories for screening of metabolites in blood/urine/cerebrospinal fluid, enzyme diagnostics and DNA analysis ( Univ. Heidelberg, Münster, Hamburg, Ludwigshafen, Wien, Padova, Centogene GMBH, Bioscientia GMBH)
• Access to Clinical units or day care facilities providing enzyme replacement therapy.
• Access to Medium Care and Intensive Care units familiar with the specific pathophysiology of lysosomal disorders and their management (e.g. airway management in mucopolysaccharidoses, dialisis).
• Access to Specialized Diagnostics:
(neuro)radiology (CT, MRI/MRS), echocardiography, neurophysiology (EEG, EMG, VEP, SEP, AEP, NCV, BERA) sleep study, behavioural study and neuropsychiatry, ophtalmology, cardiology, gastroeneterlogy, nephrology, urology, neurology, PED audiology, swallowing study.
• Access to social care organization for insurance counselling and orphan drug treatment, and supportive devices (wheelchairs, etc.) handicapp passport, rehab organisation.
Need help or information? Contact us!